on Mon Feb 06, 2017 3:09 pm
Facebook, Inc. (FB), $130.88
daily chart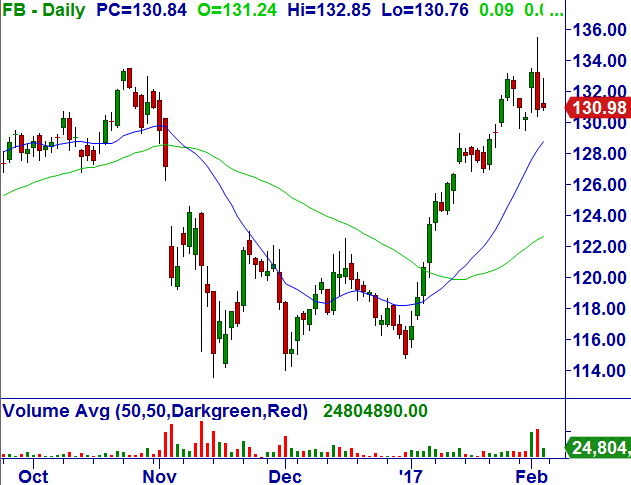 Trade:
  Provided it does not gap over $133, we recommend selling 10 Mar 140/150 bear call spread (39 DTE) for mid-point or better of $.72/share.
Strategy:
   Bearish engulfing topping tail bar at Major Resistance after earning release.
Max Gain:
 Premium received of $720.
ROI:
 7.7%, with 7.5% cushion to break even of $140.72/share.
Max Loss:  
Spread width less premium.
Stop Loss:
 $136.02
source: mastertrader
on Tue Apr 25, 2017 8:36 am
facebook as social media may have a lot of haters, but its stock? Not so much, at least when it comes to where the "smart money" is placing its bets.

Permissions in this forum:
You
cannot
reply to topics in this forum