on Fri Feb 10, 2017 2:55 pm
SPDR S&P 500 ETF (SPY), $230.60.
daily chart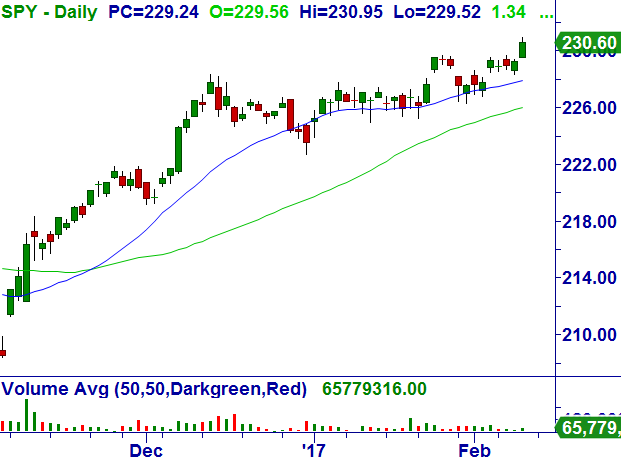 Trade:
 We recommend selling 10 Mar $225 calls (36 DTE) around these closing prices of $6.88 x 6.98/share (extended hourly so should get price improvement).
Strategy:
 Breakout on daily and weekly charts after false breakdown and uptrend on the monthly chart.  Will look to sell calls against it to reduce basis after rally.
Max Gain:
  Unlimited
Max Loss:
 Cost basis.
Stop Loss:
 $227.98.
source:mastertrader

Permissions in this forum:
You
cannot
reply to topics in this forum