on Sun Mar 05, 2017 9:20 pm
Topbuild Corp (BLD, D1) Stock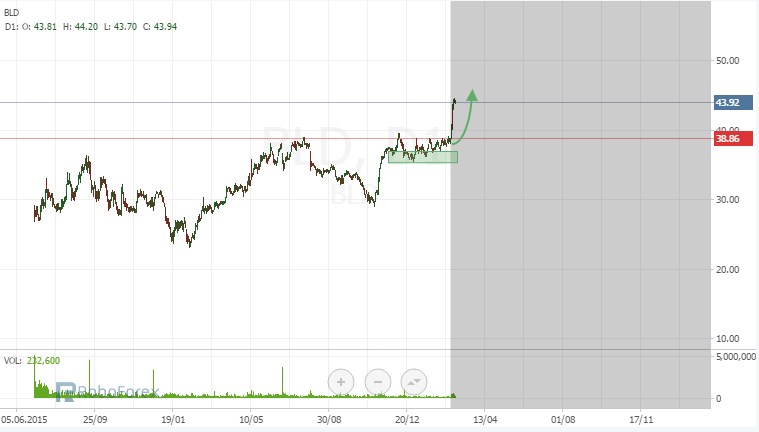 BLD Intraweek Buy0101

BUYforBLDat38.86,current43.91

Stop loss35.00,Take profit46.00

Industrial Goods
General Building Materials
Since last December, BLD has been trading with high volume near its record highs, around  $37-$39, with the overall industry outlook positive. BLD reports its earnings this week, and we'll go long right before it, expecting the price soar towards $43 or $44 after the report.
on Sun Mar 05, 2017 9:23 pm
Zebra Technologies Corp (ZBRA, D1) Stock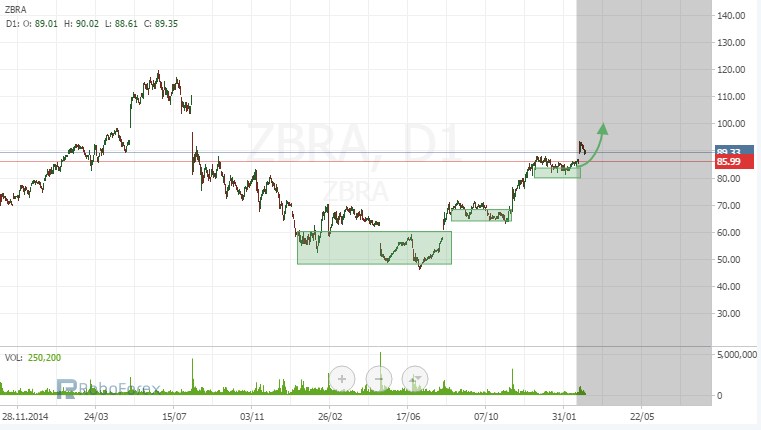 ZBRA Intraweek Long1199

BUYforZBRAat85.99,current89.30

Stop loss79.00,Take profit99.00

Industrial Goods

Diversified Machinery

Inst Own 92.70%

Short Float 5.83%

Zebra Technologies failed in 2015. It has managed to recover since mid 2016 though, there are positive signals both fundamentally and technically. The price has been ranging between $82 and $86 recently, and could now be ready to skyrocket towards $94 or $99. The company reports its earnings in Feb 23, and this is a good chance to take a small long positions. In case the price remains over $90 for some time, we'll increase the position to make it standard.
Permissions in this forum:
You
cannot
reply to topics in this forum