on Wed Jan 08, 2014 4:28 pm
Ono što sam obećao to sada i ispunjavam.
XAU-USD


duga pocija long SELL

mini lot 0.01

TP- nije podešen

SL- nije podešen

Pratim trgovanje.

time frame H4

No Depozit Bonus
Otvorite račun kod
Insta Srbije
i dobićete na poklon $ 20 USD.
Za više informacija pogledajte objašnjenje na
BAZUKA blogu
.
on Wed Jan 08, 2014 8:42 pm
20:32:01 - 08.01.2014
Novi Presek !
Sa grafikona možemo zaključiti da je Zlato u downtrendu.
Međutim još nije probilo jako liniju otpora na ceni od 1220.90,kada se to desi imaćemo slobodan pad .
Kao što sam vam i rekao moja otvorena pozicija je long sell,međutim ako nemate srce ne idite na dugu poziciju jer kao što smo mogli i videti u toku dana je došlo do naglog skoka cene te sam i ja bio kratko u minusu.
Ali pošto ja sebi verujem i pored debelog minusa nisam zatvorio nalog.
U toku večeri zlato je ponovo krenulo na dole.
Svakakao vam ne preporučujem da trgujete kao ja ,  i obavezno podesite vaš SL.
on Fri Jan 24, 2014 1:51 am
01:47:46                                                                                                                                            24.01.2014
Pogledajt
Live Charts
i trenutno kretanje u odnosu na analizu.
Kada trgujete zlatom svakako se savetuje oprez.
Promena cene moze biti trenutna i u suprotnom smeru od vašeg naloga.
Bar takvo je moje iskustvo.
Na Zlatu se vrlo brzo pravi novac ali isto tako i gubi.
Juče sam zatvorio naloge na ceni od 1256.00 što mi je donelo određeni profit.
Sada čekam jutro i rasplet situacije, u međuvremenu sam uradio novu analizu,koja nemora biti i tačna.
Trend je svakako rastući i tražim poziciju za  dobar ulaz.
on Wed Sep 17, 2014 11:44 am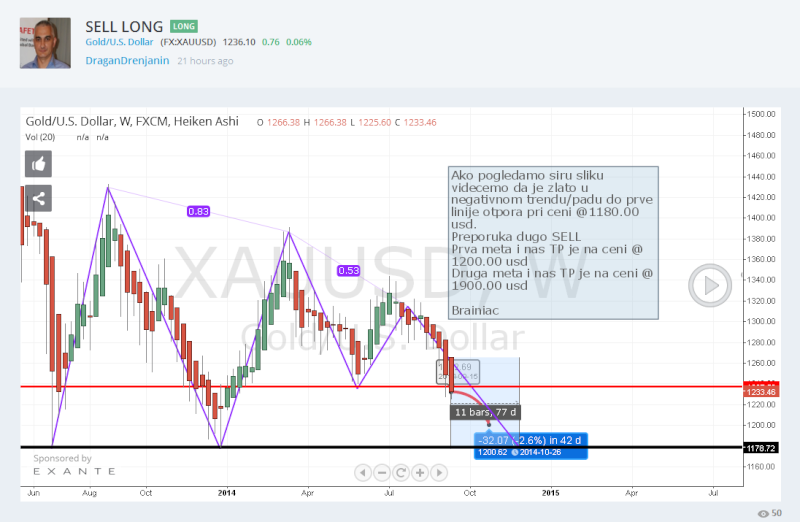 Zlato se muči da probije cenu od 1236,00 USD , kratak proboj se desio juče kada je cena otišla na 1241,00 USD.
Ako pogledamo siru sliku videcemo da je zlato u padu i padace sigurno do cene od 1800,00 usd.
Ja sam trenutno izasao iz Sell pozicije zbog Srebra (imam dve negativne pozicije) , jer ne mogu da drzim minus na trgi negativna naloga ,razlog moj balans ne moze da izdrzi.
Svakako cu pratiti kretanje cene zlata i u jednom kratkom skalpiranju pozicije napraviti profit. Mada i predohdna koju sam zatvorio je u plusu. Trenutno je Zlato u maloj korekciji ,ako pogledamo 4H grafikon i cekam sta ce da se desi ili ode gore ili signal za ponovni down trend.
Preporuka Dugo SELL do cene 1800,00 USD
Vasu TP trazite u ovom opsegu!
on Wed Nov 14, 2018 12:36 pm
Uuuuu bre, zar je toliko proslo od mojeg zadnjeg pojavljivanja u ovoj temi. Za pocetak odnosno nastavak ova tema zahteva malo ciscenje od nepotrebnih stvari na engleskom jeziku. Pa onda nastavljamo dalje.
I tako posto smo sve sredili nastavljam gde sam stao davne 2014 hahaha mala sala  
Sada gledamo snimke sa mt5 platfrme i mog real racuna kod NN fx brokera. U pitanju je XAUUSD i D i H4 vremenski opseg. Pljusnucu odmah oba jedan ispod drugog pa onda mali komentar.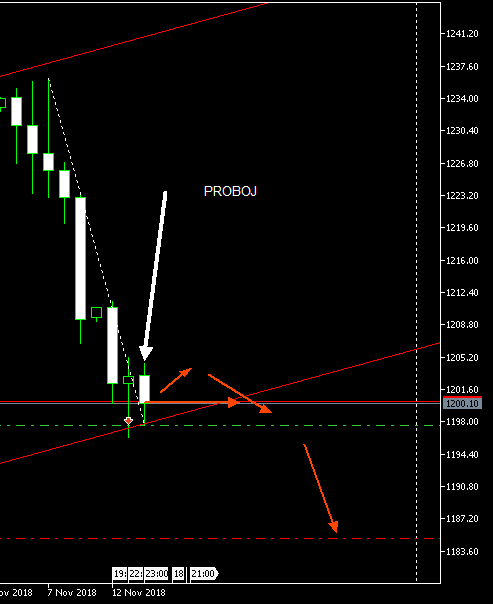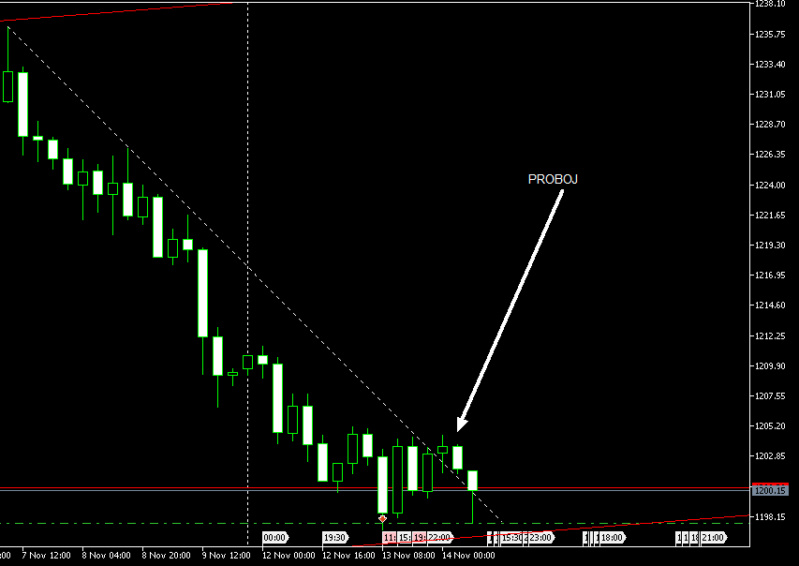 Kao sto lako mozete uociti imamo malu bocnu korekciju cene na xauusd i moj mali minus
, jer sam rano usao u poziciju . U svakom slucaju moja preporuka je jedno kratko SELL jer mislim da ce cena ici na dole. Ako ne danas onda sutra hahaha

Odoh
on Tue Nov 20, 2018 10:05 am
Kratki osvrt na xauusd,
Minus, minus, i samo minus koji drzim od prosle nedelje. Znam sve znam ali eto ne moze uvek da se pravi lova. Gubitak je trenutno negde oko 20% od mog ukupnog balansa tako da najverovatnije necu terati inat sa trendom i u koliko danas ili najkasnije sutra se nesto ne desi , a najverovantnije nece, bice zatvaranje ovog naloga. Na ovom racunu se nisam bas nesto veliko proslavio i moj ukupni gubitak iznosi negde oko 30% ili ce toliko iznosti kad zatvorim ovaj nalog.
Kad sam u minusu raspolozenje mi se kvari za 50%.
Odoh
Permissions in this forum:
You
cannot
reply to topics in this forum