on Sun Dec 10, 2017 5:10 pm
Pares de trading: la estrategia es aplicable a cualquier tipo de instrumentos.
Timeframe: D1.
LCS=lowest close of support – es el nivel, por debajo del cual el precio no pudo cerrarse.
HCR=highest close of resistance – es el nivel, por encima del cual el precio no pudo cerrarse.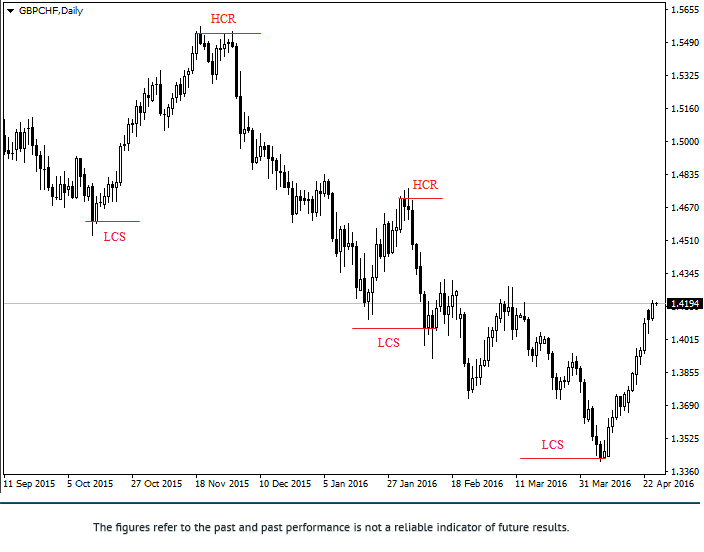 PBT&CA=price breaks through&close sabove – el precio rompe el nivel y se cierre por encima.
PBT&CB=price breaks through&closes below – el precio rompe el nivel y se cierre por debajo.
Los niveles Jarroo se determinan de la manera siguiente: Primero buscamos los swings, los mínimos y máximos locales del movimiento del precio. Luego marcamos sólo los máximos/mínimos que consta de más de dos velas con cierre/apertura idénticas. Preste atención que los niveles en esta estrategia se realizan en los puntos de apertura/cierre.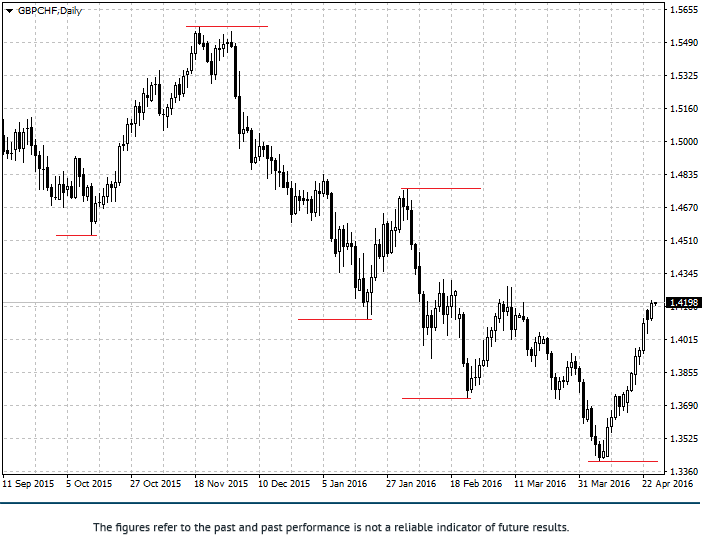 Reglas de entrada y salida.
Después de que la vela haya rompido el nivel Jarroo y se haya cerrado por encima (para compras) o por debajo (para ventas) de este nivel, fijamos una orden pendiente de compra/venta. El Stop-Loss lo colocamos más allá del punto opuesto (Low o High) de la vela donde la ruptura tuvo lugar. Si el Stop-Loss se encuentra muy cerca del nivel de apertura de la transacción, se puede moverlo más allá del nivel High o Low de la vela anterior.
Para colocar el Take-Profit usamos los próximos niveles de soporte/resistencia, el nivel de Stop-Loss multiplicado por 2 o 3, así como las sombras de las últimas velas. Después de alcanzar el próximo objetivo o un nivel igualado a dos Stop-Loss, activamos el Trailing Stop. Si la vela se cierra por debajo/encima del nivel (contra nuestra posición) donde hemos entrado, salimos de la posición sin esperar a que el Stop-Loss se active.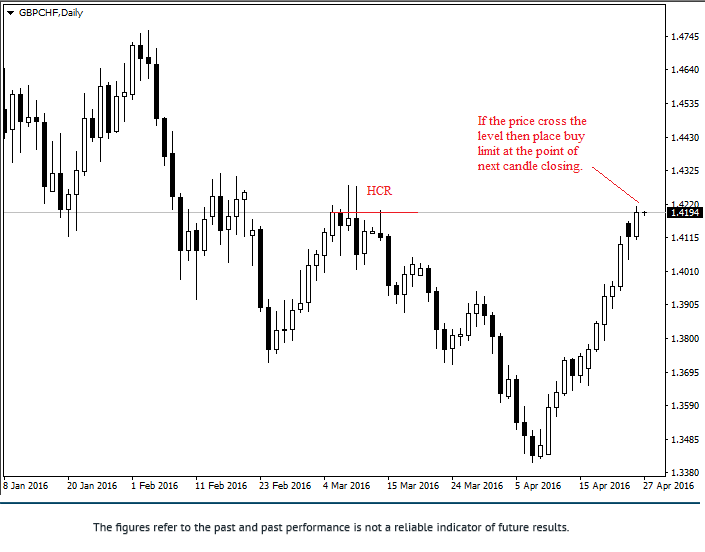 Regla de DCC (DailyCloseConfirmation): Para las entradas más conservadoras se puede aplicar el siguiente método. Cuando se forma la vela de señales, que haya roto el nivel, no se aconseja colocar la orden pendiente, sino esperar la siguiente vela. Sólo después de que la vela se cierre por encima/ debajo del nivel sin romperlo en la dirección opuesta, se puede ubicar la orden pendiente.

Permissions in this forum:
You
cannot
reply to topics in this forum