on Thu Oct 04, 2018 10:00 pm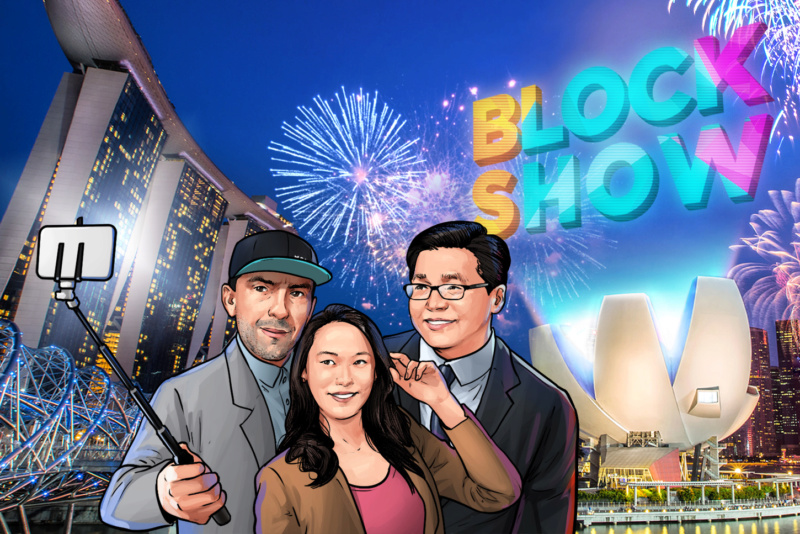 BlockShow is bringing Asia Blockchain Week to Singapore
. Audiences are all set to be enthralled by over 100 speakers between November 27 - December 1, 2018 at Marina Bay Sands Luxury Hotel. The first ever organised by BlockShow, the Asia Blockchain Week brings together a diverse array of investors, entrepreneurs, developers, pundits and experts together. A five day networking opportunity but also a great place to listen to insights and discover where Blockchain is headed and how it is reshaping our world.
A conference that defines Blockchain
Blockchain isn't just a passing fad, it is a technology whose time has come. BlockShow has been highlighting the importance of this since 2017. In the following year, BlockShow capitalised on their work and helped welcome millions into the Blockchain fold. Now the writing is clear on the wall, it is time to help Blockchain mature. 
This can only happen when people come together and share their own unique experiences and values. As Venturebeat calls BlockShow, "The flagship event, which has grown quickly to become the largest Blockchain technology roadshow." and Forbes describes
BlockShow
as "Major Blockchain Conference." The reputation of BlockShow is its main draw.
Speakers that create discourse
The backbone of any great tech conference are the people who participate. This year at the Asia Blockchain Week, there is a lineup of excellent speakers that will take on the issues that surround Blockchain. Bobby Lee, Co-founder of BTCC and Board Member of the Bitcoin Foundation is one of the most well known personalities of the cryptocurrency world and would present his thoughts on stage. 
Sinhae Lee, Partner at Global
Blockchain
Innovative Capital, named as Top 10 most influential crypto funds by 36kr (TechCrunch of China) and ODaily (Chinese Blockchain Media) will be present on the stage. Justin Chow, Head of Business Development, Asia at Cumberland is among the speakers as well. Justin is an expert in the evolution of cryptomarkets and cryptotrading. 
Speakers include Thomas Lee, Managing Partner and Head of Research at Fundstrat Global Advisors LLC. Thomas has worked as a Managing Director with JPMorgan and has a strong equities background. Tone Vays, an ex. Wall Street professional, Crypto & Blockchain Educator, Researcher & Consultant. 
His passion is 'separating legitimate projects in crypto/blockchain space from that will most likely fail or are blatant scams.' Alex Mashinsky, Founder of the Celsius Network, Venture, a founder of over 7 projects with more than 120 Venture Capitalist investments under his belt. He is also the holder of over 50 patents ranging from VOIP, Bandwidth Trading, Click to Call, Discount management on the web and more. He is actually considered the inventor of VOIP technology.
David Lee, Professor at Singapore University of Social Sciences (SUSS) and Co-founder of BlockAsset who says his mission is to harness technology for ASEAN connectivity and Financial Inclusion through Singapore as a Smart Nation would also be speaking. Then there is Joseph Young, a contributor to Bitcoin Magazine, Cointelegraph, Forbes and Hacked.com. 
Zing Yang, Director of the Litecoin Foundation focuses on inspiring change, compassion and joy. Her mission is to build global communities and to harness technology for global connectivity. Michael Gu, Founder of Boxmining who also is a Blockchain expert will be present. Last but not the least among the fine array of speakers is Alex Medana, Co-Founder and CEO of FinFabrik and Board Member of Fintech Association Hong Kong. His focus has been on building next generation of platforms that improve customer journey in capital markets and wealth management.
Five days of knowledge and fun
The Asia Blockchain weeks
starts with a VIP pre-party followed by the conference itself at  Marina Bay Sands. Then the conference focuses on "The Future of the Token Economy" at SUSS. The last day is planned as an Open Day where all blockchain hubs, accelerators and companies in Singapore will open their doors. 
It will be the perfect opportunity watch blockchain mature in front of your own eyes. As the continent gathers up to witness the premier of the Asia Blockchain Week, should you stay away? Tickets for the event are already available on the
BlockShow Asia website
. The future of the Blockchain awaits you in Singapore!
on Fri Oct 05, 2018 10:14 pm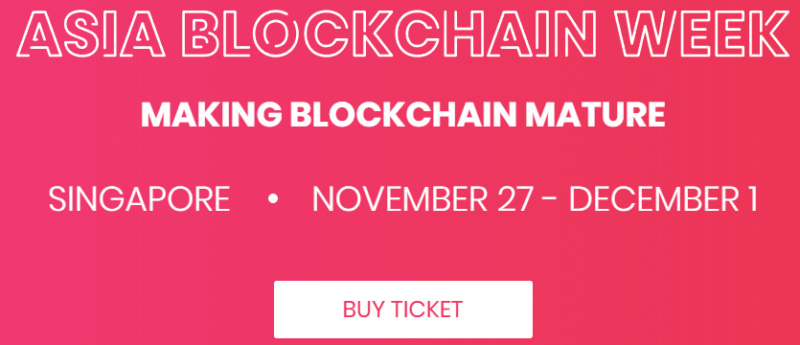 If an era of paperless money dawned, how would life change for all of us?
Cash as we know it today is completely untraceable. According to the World Economic Forum (WEF), one of the greatest impediments to fighting corruption is cash. WEF states, "Every year, hundreds of billions of dollars of government payments and transfers are made in physical cash.
These include government salaries, health payments, pensions and financial support for families in need. Such payments are often difficult to trace, insecure and inefficient. The anonymity of cash makes it vulnerable to skimming off the top, and to "ghost" recipients who don't exist. This is not a minor issue. It causes more than $110 billion in losses every year in emerging economies."
Now that physical money has disappeared refugees can get their dues in digital currencies directly and better tracking can be enabled of what services have already been rendered to them. Homeless, destitutes and the less privileged can get benefits either in cash or kind and immutable blockchain technology can be used to track funds or goods transfers.
This will eliminate pilferage and help in proper deployment of government subsidies. At
BlockShow Asia 2018,
we have a chance to discuss solutions that can be deployed to create a better world in the future whether we use cash or end up in a world with no paper money.
Blockchain world's best known event BlockShow
will come to Asia between November 27 - December 1, 2018 in Singapore at the Asia Blockchain Week. Rub shoulders with Blockchain industry's who's who.
Tickets are available.
on Fri Oct 05, 2018 11:56 pm
Let us create the future NOW!
In a world where there is no longer any paper money targeted services like health care would become more efficient as fraud and supply chain losses are cut. Education funding would become easier and more economical as cost of remittances over long distances would fall. Students would be able to keep their degrees and diplomas safely in an electronic format which would be verifiable. 
People would also begin to notice an improvement in civic services as obtaining licenses, certificates and permissions from local, state and federal government would become faster, simpler and more convenient through blockchain based wallets. Savers and investors would enjoy a trust in the banking and non-banking financial sector as never before. 
The fact that most cryptocurrencies would not be subject to fiscal indiscipline by central banks would reinforce trust in the economic system and things like hyperinflation and bank runs would only be present in history books.
BlockShow Asia 2018
, blockchain industry's most acclaimed conference will be held in Singapore between November 27 - December 1, 2018 as a part of the Asia Blockchain Week. The conference is a splendid chance to network, showcase and learn in the spirit of community.
Tickets are now available.
Permissions in this forum:
You
cannot
reply to topics in this forum