FX_Guru

Number of messages

: 36


Points

: 1008


Date of Entry

: 2015-05-22


Year

: 39

on Sat May 23, 2015 12:06 am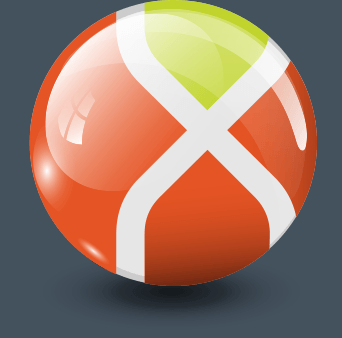 FXTM - Forex Broker


Forex Time (FXTM) is an international online forex broker. The company is the brainchild of Andrey Dashin, a renowned businessman known for his business insight and entrepreneurial mind.The company is regulated by the International Financial Services Commission of Belize.Our aim is to offer the best possible services to our clients, who are our prime priority and to whom we are extremely dedicated.
Online Forex Service Provider
-Regulated
by IFSC under license numbers IFSC/60/345/TS and IFSC/60/345/APM.
-
Trading services
in FX, spot metals & various CFDs.
-
Multilingual customer support
team & representative offices across the globe.
-
Free
educational courses/webinars for all clients.
The company provides financial services to a wide range of different customer types including Retail and Institutional clients, Introducers, Affiliates and different investor types. We offer a vast amount of trading instruments, programs, platforms and accounts, tailored to the individual needs of our clients.
Trading Instruments:
View
Contract
Specifications
Trading Accounts:
Trading Platforms:
View All
FXTM Trading Platforms
Trading Tools:
Our mission is to maximize the value our clients derive from their most precious commodity, "Time"! By offering advanced and innovative services, optimal customer care and perpetual devotion to our clients, we will ensure that their individual needs are always met as markets continue to evolve over time. We aim to become industry leaders by fully exploring the potential of the financial markets and placing our clients' needs at the center of every decision we make. We will always strive to ensure maximum performance, customer satisfaction and security in every investment. Resourceful by nature and skilled through experience, we are certain we will fulfill our aspirations, and yours.
Our Values


Commitment
We are committed to all those who we conduct business with; our clients, our affiliates and our partners. We hold their work and ambitions in very high esteem and we do our best to help them reach their aspirations.
Appreciation
We are committed to our employees. We recognize that every minute spent at work is a minute away from home. We make sure that we always show them the appreciation and respect we have for them as individuals. We believe in the importance of a motivational working environment and above all we believe in equal opportunity.
Responsibility
We believe in giving back to the community that gives so much to us. It is our responsibility as human beings to support any attempts made to protect the environment, better education, improve our health and make society a better place.
Respect
Ultimately, we believe that respect is everything; it is a value that cannot be absent from any walk of life, personal or professional. At Forex Time (FXTM) we respect ourselves, each other, our work, our clients and our community. Our company stands for trust, integrity, transparency, innovation and progress.
Awards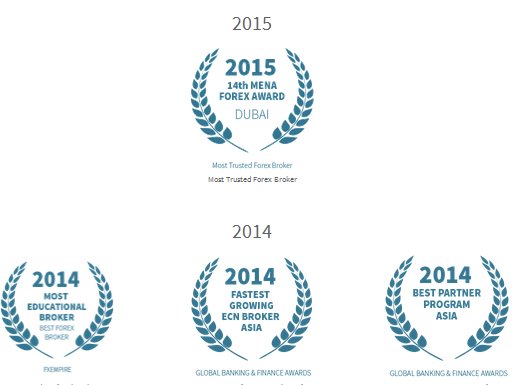 Excellent Trading Terms
Floating Leverage
With the floating leverage system we have introduced, leverage reaches as high as 1:1000, which means that our traders can increase their buying power by as much as 1000 times. High leverage unveils opportunities to traders that they could have never imagined; the ability to deposit a small percentage of funds and yet trade larger volumes. Always remember however that there is always the possibility that leverage will incur losses too.
Tight Spreads
Tight spreads are a key prerequisite when choosing a forex broker. The initial cost of trading depends on how low or high the spreads offered are, so the fact that we offer you tight spreads and even spreads starting from 0.1 pips* puts you at an advantage from the start.
*Depending on account type and market conditions.
Fast Execution
Your transactions are executed immediately at Forex Time (FXTM), ensuring that you get the best prices and that no delays interfere with your trading activity.
No Dealing Desk (NDD)
NDD technology allows us to work with multiple liquidity providers in order to provide you with the best bid and ask prices. Through this technology we offer deep interbank liquidity and give you direct access to rates that can be instantly executed*.
*Depending on account type and market conditions.
Deposits & Withdrawals
At Forex Time (FXTM), making deposits and withdrawals is simple and straight forward and hardly takes up any of your time. We are constantly striving to offer you even more deposit and withdrawal options and to make the process even easier.
DEPOSIT/ WITHDRAWALS
-FasaPay
USD, IDR
No Commission*
Instant
-Nigeria Local Bank Wire Transfer
NGN
No Commission
1 Business day
-Indonesian Local Transfer
IDR
No Commission
1 Business Day
-Local transfer for India and Pakistan
-Visa
USD, EUR
No Commission*
Instant
-Mastercard
USD, EUR
No Commission*
Instant
-Maestro
USD, EUR
No Commission*
Instant
-China Union Pay
CNY
No Commission*
2 Hours
-Neteller
USD, EUR
No Commission
2 Hours
-Moneybookers (Skrill)
USD, EUR
No Commission*
2 Hours
-OKPay
USD, EUR
No Commission*
2 Hours
-Payza
USD, EUR
No Commission*
2 Hours
-Dixipay
USD, EUR
No Commission*
2 Hours
-Cash U
USD
No Commission*
2 Hours
-Bankwire
Deposit Method
Currency
Fees / Commission
Processing Time
Deposit Funds
-Expobank
USD, EUR
No Commission
3-5 Business Days
-TBI Bank EAD
USD, EUR
No Commission*
3-5 Business Days
FX_Guru

Number of messages

: 36


Points

: 1008


Date of Entry

: 2015-05-22


Year

: 39

on Tue Jul 14, 2015 3:57 pm

Amanah Account Changes


Improving trading terms and optimizing account types is at the heart of our operation. As part of this drive to deliver the best trading experience possible, the Amanah Account will be phased out by 31 July 2015 to be replaced by a new line-up of account types.
If you currently hold an Amanah Account please note:


From 20 July 2015 (00:00 GMT+3 server time), you will only be able to modify or close positions. You will not be able to open new positions.

By 31 July 2015 (23:45 GMT+3 server time) all positions on your Amanah Account must be closed. If any positions remain open, they will be automatically closed and your funds will be moved to your wallet.

We have introduced NEW account types to give you a greater choice and optimized trading conditions. All new account types have a Swap Free Option. Simply select 'Swap Free' on the account opening form.
Open a New Swap Free Account →
FX_Guru

Number of messages

: 36


Points

: 1008


Date of Entry

: 2015-05-22


Year

: 39

on Mon Aug 10, 2015 10:23 am
FXTM's Vice President of Corporate Development and current Chief Market Analyst, Jameel Ahmad was invited for a follow-up interview with Sophie Kamaruddin on Bloomberg Television Malaysia to discuss his thoughts on the dipping Ringgit, the current outlook on the currency markets and what opportunities these hold for retail currency traders.
Bloomberg TV Malaysia covers all market moving news regarding the Malaysian economy and provides insight and commentary on the financial markets in the region.
Key topics discussed during Jameel's most recent appearance on Bloomberg TV Malaysia included:


Outlook for the Ringgit

What external and internal factors are currently impacting the currency

Thoughts on external factors such as the US interest rate outlook and concerns over China's economic momentum

Options for regulator and the central bank to support the currency Current opportunities in the FX market

In his key role as both Chief Market Analyst and Vice President of Corporate Development at FXTM, Jameel Ahmad's commentary on economic and market events has generated significant interest from leading global media outlets and this was not the first time that he has been featured on Bloomberg TV Malaysia. You can read more about his previous interview and catch the video on demand
here
.
The latest media coverage of FXTM can be found in our NEW
FXTM in the Media
section. Stay up-to-date with the latest from the markets with informative
Daily Market Analysis
.
FX_Guru

Number of messages

: 36


Points

: 1008


Date of Entry

: 2015-05-22


Year

: 39

on Mon May 02, 2016 11:59 am
Discover New Rebate Opportunities with FXTM Shares Account
FXTM is delighted to announce the launch of the brand new trading account, the FXTM Shares Account, dedicated entirely to shares trading. 
This account type offers excellent trading conditions on shares with over 180 shares to choose from, extremely competitive 1:33 leverage, zero commissions and real-time data straight from the heart of the two largest stock exchanges in the world.
For more information about this new account type please click here.
Permissions in this forum:
You
cannot
reply to topics in this forum