on Fri Mar 10, 2017 10:47 am
Zdravo drugari,
Još uvek nisam napisao detaljan pregled o NPBFX Ruskom forex brokeru , jer nisam imao vremena. Ali umesto toga bavićemo se malom analizom mog računa koji sam otvorio kod ove kompanije i dobio 20 USD BB depozita. Pa da krenemo...
Iskreno i nisam bas zadovoljan sa veličinom spreda, jer je po mom mišljenu spred suviše veliki . Kao što sam i napomenu ja sam otvorio račun na 20 dolara bonus , to jest Master račun gde je u specifikaciji za ovaj tip računa dato da je spred na EURUSD plivajući i u opsegu od 0,4 - 1,6 . Iskreno još uvek na mojoj MT4 platformi ja nisam video  0,4 na EURUSD. Spred je uvek malte ne maksimale, na ovom valutnom paru. To je prvi faul za brokera. Takođe isti je slučaj i sa GBPUSD, tu je situacija još gora, malte ne uvek maksimala, znači drugi faul. Treće na XAUUSD to je boli glava ,i treći faul. Takođe za sva tri tipa računa broker navodi da je SWAP free , što apsolutno nije tačno, videćete posle moje snimke sa platforme.
Moja dnevna strategija se nikako nije poklapala sa ovim brokerom te sam morao da menjam strategiju. Što se tiče rada same MT4 platforme ili web koju sam takodje koristio, sve je OK, i tu nemam nikakvih zamerki . Takođe i podrška za klijente im je ok, brzi su.
Što se tiče bonusa za sada sam  +5 usd. Novac nije izgubljen. Naravno trgovanje minimale sa 0,01 iskljucivo na EURUSD i GBPUSD,nešto malo na XAUUSD. Što se tiče XAUUSD kao što sam i naveo spred je uvek preko 20 pipa što zahteva malo strpljenja i malo pažnje- analize. Takođe 20 dolara je malo za tgovanje sa ovim instrumenom jer mali minus moze da vam zatvori poziciju zbog margine .
Snimci sa moje platforme
Kažu nema swap, ali situacija je sasvim drugačija
Spred na XAUUSD, prevelik...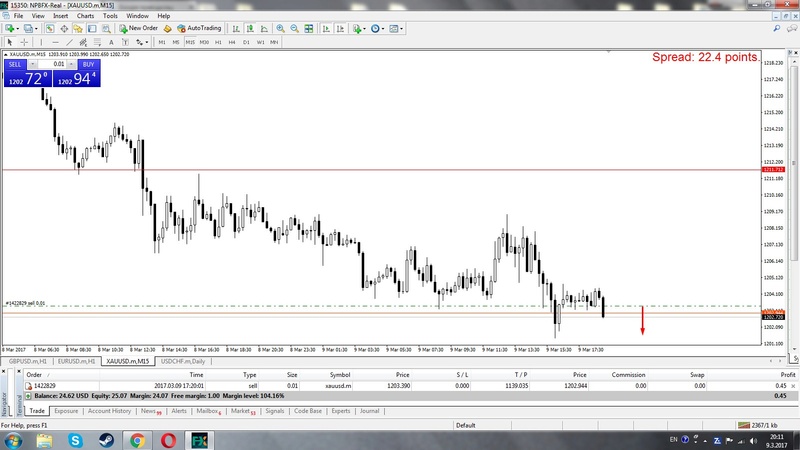 Spred na GBPUSD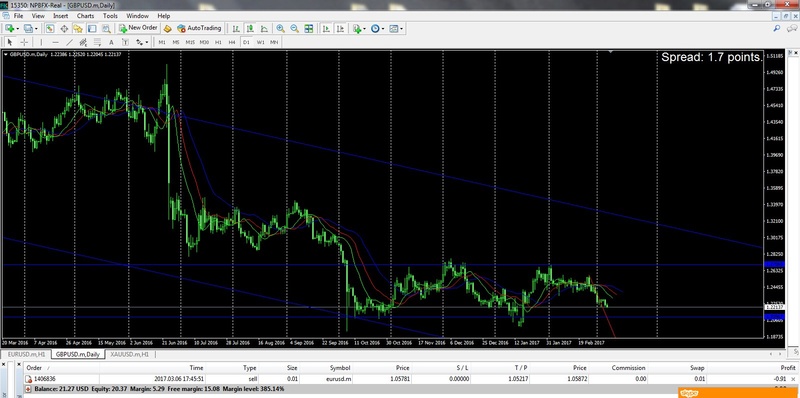 Spred na EURUSD. Za sada nisam video  0.4 , nemam pojma u koje doba dana broker misli da ponudi ovaj spred?
Bez obzira na sve gore navedeno, strpljenje je majka spasa , te stoga moj istorija trgovanja za protekla četri dana izgleda  ovako:
U principu , ako znate da trgujete sa 20 dolara i ako je vaša strategija profitabilna. Isti princim je i sa 2000 i 20 000 dolara.
Zaključak
NBPFX je solidan broker i ako se uslovi koje nudi uklapaju u vaš bioritam trgovanja nemate brige.
20 Dolara Bonus strana!
on Mon Mar 13, 2017 7:27 pm
Nastavljamo dalje našu priču sa ovim brokerom. Tražio sam ulaz do sada , šta gde kako i novi nalog je otvoren na EURUSD upravo pre 2 minuta (slika ispod), pa da pogledamo i malo analiziramo.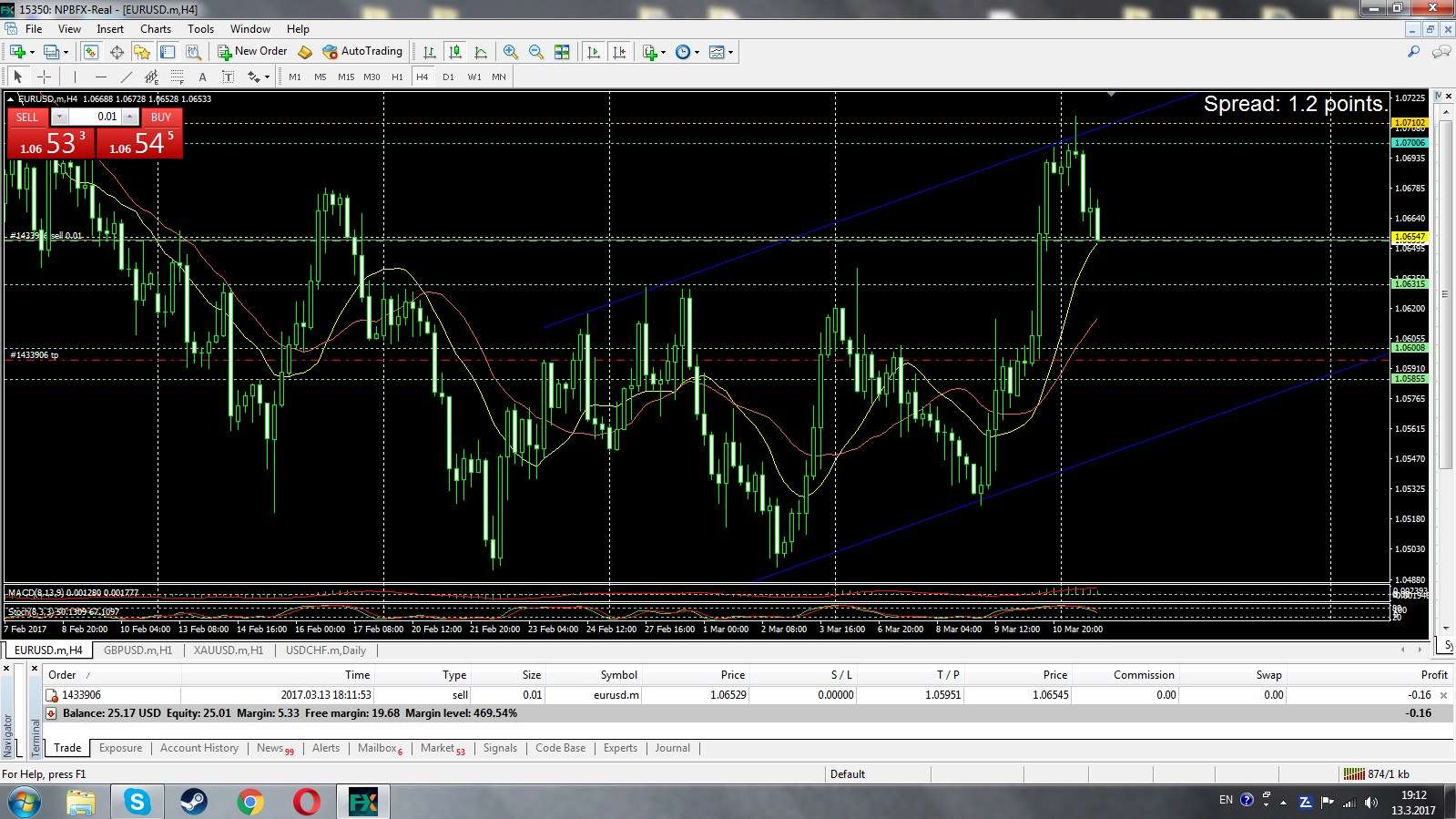 Iskreno ja se nisam mnogo bavio analizom ovog valutnog para , već sam ideju našao u sekciji Analitike a u mom NPBFX trejding kabinetu, odlična stvarčica moram da priznam.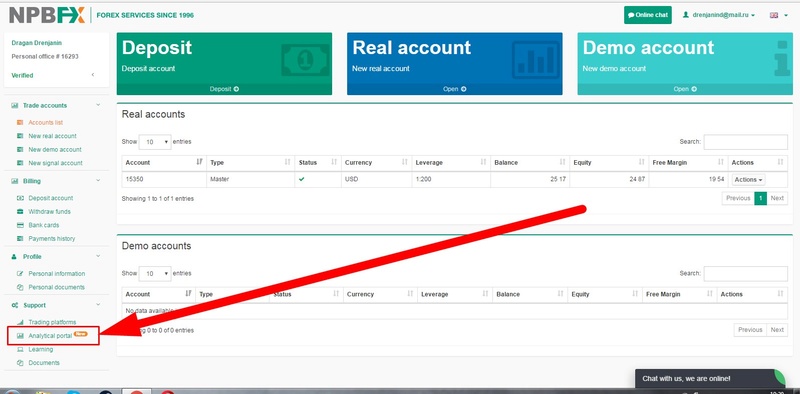 To izgleda ovako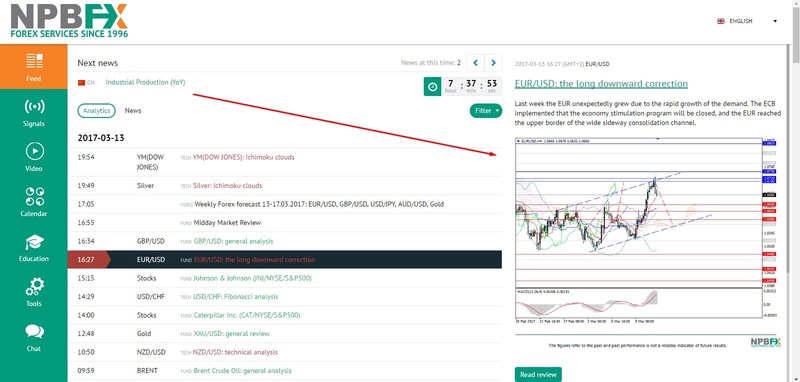 A sada EURUSD ful grafikon na osnovu koga sam ja otvorio Sell nalog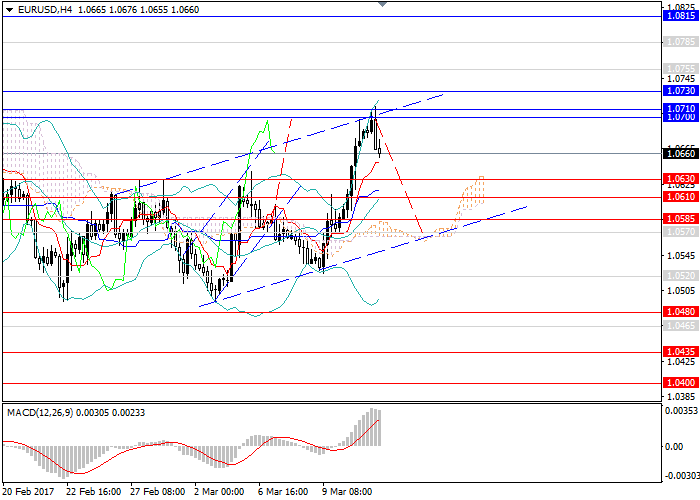 Rezultat čekam sutra .
on Tue Mar 14, 2017 1:01 pm
E pa evo , danas je sutra hehehe rezultat je pozitivan , mada ne u opsegu koji sam zadao za TP ,ali sve jedno.
I kao što vidite čak sam podesio i TS na 100 pipa ali pošto imamo malu Up korekciju cene ja sam zatvorio ovaj nalog. Novi će bit otvoren jer kao što vidite u tekstu iznad predviđa se da će Evro pasti do određeneje cene pa čak i premašti moja jučerašnja očekivanja, ali bumo videli.
Za sada odoh ja u moj NPBFX trejding kabinet da potražim ideju za novi ulaz za neki drugi valutni par. Sa EURUSD novi sell nalog u toku dana.
on Tue Mar 14, 2017 8:32 pm
Što se tiče ovog brokera napraviću još jedan ulaz na EURUSD .
Analiza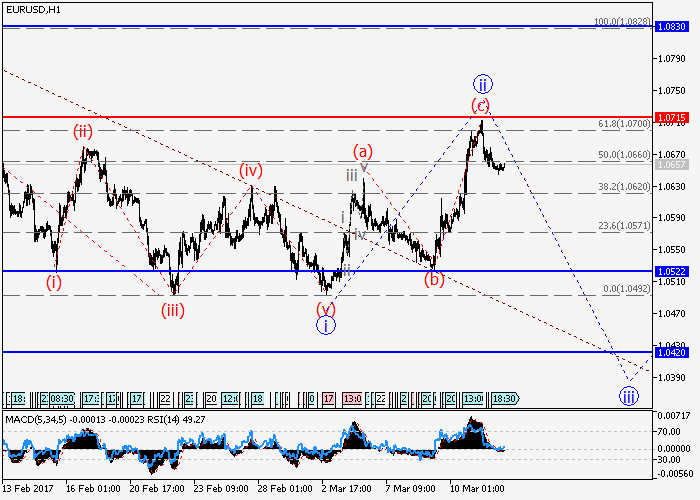 Moj Sell nalog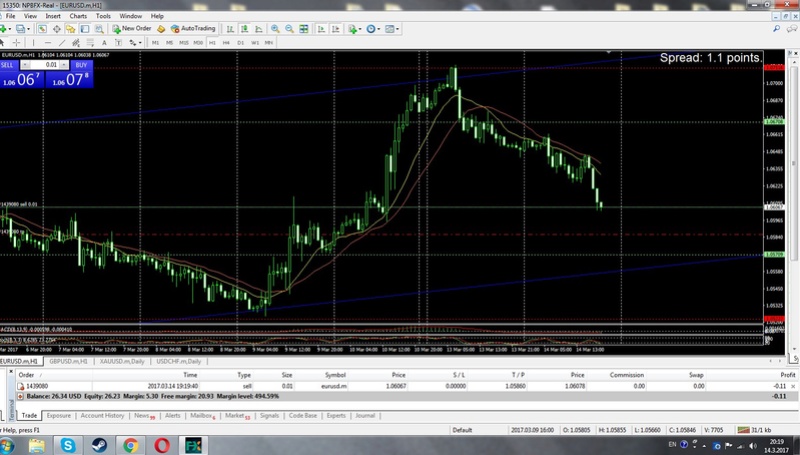 Moj ukupni utisak o
NPBFX brokeru
je pozitivan i sa ovom temom završavamo testiranje ali ne i moje personalno trgovanje. Sledeći test će se odnositi ili na
BKS brokera
koji nam takođe dolazi iz Rusije ili na 
Pappestron brokera
 .U koliko imate neki drugi predlog iznesite ga u ovoj temi ,a ako nemate onda možete pratiti moja zapažanja koja će biti objavljena u posebnoj temi ili temama.
Permissions in this forum:
You
cannot
reply to topics in this forum