on Sat Nov 18, 2017 12:15 am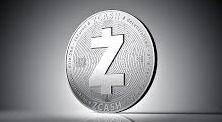 10 months ago, Zcash was launched onto the market. Zcash is a cryptocurrency with an established and experienced team of scientists, advisors and engineers behind it. Zcash offers increased privacy and selective transparency options to users. The currency has received venture capital backing from well recognised names such as Roger Ver and Barry Seibert and Pantera Capital.
On the 28th of October 2016 Zcash began trading publicly and in May of this year the market capitalisation of the digital currency exploded to reach over $ 461 million in August 2017.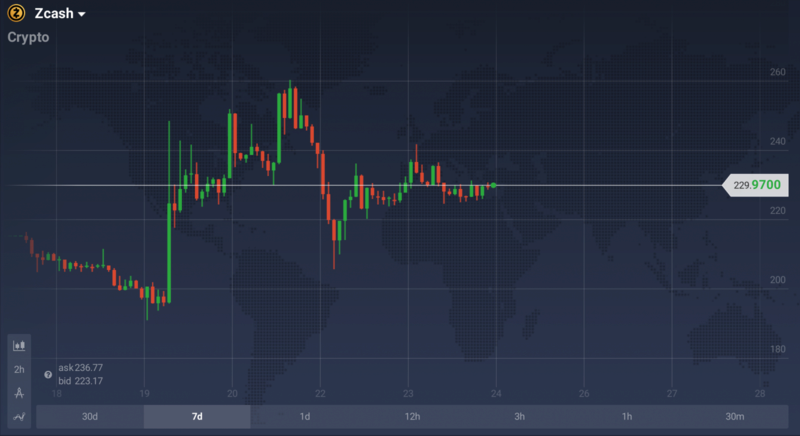 ZCash (ZEC) – Trading at 229.97USD as of August 24th 2017
Zcash is a decentralized and open-source cryptocurrency that provides enhanced privacy protections compared to other cryptocurrencies – offering "shielded" transaction options for users. These options can hide the payment sender, recipient, and value information from being revealed on the blockchain as they so wish.
The ZCash code is managed by Zooko Wilcox, a 41-year-old cryptographer and is operated as open source. Managers of the currency plan to distribute 10% of the Zcash coins for funding costs alongside 1% for non-profit organisations.
How does Z-Cash differ from other Cryptocurrencies?
Enhanced Security:
zk-Snark
Traditional blockchains such as Bitcoin and Ethereum, reveal the amount of each transaction and the parties involved.  Similarly, to Bitcoin, Zcash is based on a decentralised blockchain. However, Zcash offers anonymity for the people behind the transactions as well as the transaction values. In ZCash, all information of parties involved in the transaction is encrypted – providing added security.  This is achieved by applying a special proof to secure the network called zk-snark – also known as "proof of construction". This is an effective cryptographic technique that is applied to protect the transaction information.
The Zcash technology offers "selective disclosure" capabilities. This feature allows a user to optionally verify and reveal that certain transactions have occurred. There are a number of use-cases for this type of feature – for example, users may wish to voluntarily and conveniently comply with anti-money laundering laws or declare transactions for tax regulation purposes.  The amount of disclosure is completely at the discretion of the user – this capability simply provides them with the option, rather than it being enforced.
Mining
The total Zcash coin supply will be 21 million and there are currently 2million coins in circulating supply. Bitcoin mining occurs in 10-minute blocks. However, ZCash mining operates with 2.5-minute blocks on average, with 4 times bigger block rewards compared to Bitcoin – which then halves every 4 years. In addition, all mined Zcash is "taxed" such that a portion of the value is distributed to Zcash stakeholders.
Company Setup
ZCash
as an organisation is not set up as an opensource community. It is a company. This is in stark difference to the two largest cryptocurrencies to date – Bitcoin and Ethereum.  This setup has ramifications for how running of the company proceeds. For example, ZCash have already stated that they plan to reward investors and workers in the company with a tax on mining called a "Founders reward". This means whenever a coin in mined a "Founders reward" is distributed to company investors and employees.
Permissions in this forum:
You
cannot
reply to topics in this forum