gandra

Global Moderator

Number of messages

: 3631


Points

: 7595


Date of Entry

: 2013-01-13


Year

: 47

on Sat Feb 07, 2015 11:34 am
A Revolutionary Platform
eToro has revolutionized the interface of foreign currency trading and replaced complex financial market tables and graphs with visual representations of currency and commodity trades such as Gold, Silver and Oil which make trading easily comprehensible even to people who know nothing about capital markets. eToro appeals to all FX traders, from professionals in the field to traders who have merely been curious about global currencies trading and the world of finance .
Simple to use trading platforms
Simplicity is key to ensuring everyone can trade efficiently. At eToro we pride ourselves on always keeping simplicity in mind. That's why we've developed flexible trading platforms that provide fast and easy access to the financial markets. We provide a unique combination of simple to use trading platforms – from home and on the go – and the largest social trading network OpenBook that appeals to every level of trading experience. That's why over 2.75 million customers currently chose eToro as their preferred trading platform.
Responsible trading
At eToro we provide our customers with a myriad of tools to guide them throughout their first steps as a trader and to help them trade responsibly. Many customers that are new to the world of trading are unfamiliar with the risks involved in trading. That's why eToro provides a range of responsible trading features like pre-set leverage settings to help customer's easily calculate their risk.
Follow and copy the best traders
Every eToro customer has the opportunity to See, Follow and Copy the best traders in our social investment network by reviewing the trading history and risk profile of a trader and then, with a simple click of a button, copying their trades automatically. Now everyone can trade like a top trader simply by copying an top trader or guru.
A competitive offering
eToro customers enjoy some of the most competitive trading conditions around
including:


Up to $10,000 credit on their first deposit

Low spreads

Fast withdrawals

No roll over fees

No dealing desk

No commissions

Islamic accounts

Social trading
Trading and investing with eToro means never being alone. Customers who trade with us can tap into the world's largest investment network, benefiting from the collective wisdom of our vast trading community when they're ready to trade. There are many opportunities to interact with our rich trading community, whether through our live chat traders messaging system or through one of the many discussions boards where customers can exchange investment ideas with traders from across the globe. eToro's social trading network enables every customer to find expert traders to learn from and copy the best ones based on their track record and risk profile.
We offer a wealth of training, courses and information to help turn new customers into traders. Our courses offer a pain-free introduction to the principles of trading. A free practice account for every customer offers a way to put your newly found knowledge to the test without feeling like you're stepping into unknown territory. We credit every new trader with US$10,000 in their virtual account so they can practice, practice, practice before they start earning their stripes as a real trader.
Personal service for each customer
Every new eToro customer can enroll in one of our exclusive Trader Programs and benefit from our personal service culture. Our dedicated account teams are always available to support your investment needs as and when they're needed. Receive up to the minute news from key financial news sources and traders insight reports from our own market analysis team. We work hard every day to earn our customers' loyalty and trust.
gandra

Global Moderator

Number of messages

: 3631


Points

: 7595


Date of Entry

: 2013-01-13


Year

: 47

on Mon Mar 23, 2015 3:29 pm
Get Paid to Lead Investors
Build your investment fund


eToro's
Popular Investors are talented traders who get discovered by fellow investors who copy their trading. They earn a monthly, unlimited income by sharing their talent and knowledge. Start your own business.


Monthly Payment-Up to 2% Annual AUM.

Revenue Share-Refer traders and earn 25% of the generated net revenues.

Spread Rebates-Up to 100% Rebate on the net spreads.

Premium-Personal Account Manager,special offers, fast withdrawals.

gandra

Global Moderator

Number of messages

: 3631


Points

: 7595


Date of Entry

: 2013-01-13


Year

: 47

on Wed Apr 01, 2015 10:28 am
eToro'sCopyTrader is Here! Get Ready for a New Way to Trade
Let's say that you're one of the thousands of people who would like to give currency and commodities trading a try but don't have time to learn all the different trading strategies, to follow economic data releases or to analyze market movements on a daily basis. Up until now, you would have had to simply give up your dreams of financial glory, but with
eToro's
groundbreaking new CopyTrader feature, that is no longer the case!
CopyTraderis a new function o eToro's social trading network. The genius of CopyTrader is that it lets you take advantage of the knowledge and expertise of other traders on a regular basis.
All you have to do is choose which profitable trader you wish to follow by looking at the rankings and checking out the traders' success rate, trading style, number of followers, etc. Once you find the trader or traders for you, all it takes is a click of the button and his or her trades will become your trades.
It may sound simple, but this is a genuine revolution in the world of currency and commodities trading, a shift from market-based or financial-instrument-based trading to people-based trading. Instead of agonizing over which currency
to buy or sell
, the only decision you now have to make is who you want to trade for you and how much of your account you want to dedicate to copying each trader you select. The more traders you copy, the more diverse your risk portfolio.
Of course, you still maintain full control over your trades. All the parameters are completely transparent, starting with the spread and ending with the percentage of your balance that is invested in each trade.
Don't like the way a trade is going, or want to capitulate on the profit right away? There's no need to wait for your trader to make a move - you can close a trade or edit the stops whenever you want. And if a trader's strategy is not working for you in general, it only takes one click to detach yourself from him or her.
The ultimate goal, as you can probably imagine, is to assemble a dream team of diverse traders who you can copy indefinitely and then simply watch your profits accumulate. Unlike forex robots or paid traders, the traders you copy through CopyTrader have no agenda other than to make profits for themselves, so you never have to worry about them mismanaging your funds.
In addition, for the sake of promoting responsible trading, CopyTrader only lets you set aside a maximum of 20% of your account for copying any one trader, to ensure the diversity of your trading portfolio.
eToro also intends to launch a Guru reward program in the very near future, to compensate traders with a large following for all the benefits they bring to the eToro trading community
dzonefx

Moderator

Number of messages

: 476


Points

: 2967


Date of Entry

: 2013-01-29


Year

: 47


Residence Country

: Beograd

on Sat Apr 04, 2015 11:01 am
The biggest key to your success by using eToro's social trading platform is access to information in real time. By knowing what is happening NOW with instant updates, the latest trends in the foreign exchange and commodities markets and analysis, the power is at your fingertips. We help you learn from the best by providing the tools you need to analyze and copy the trading patterns of the best and most successful traders on the network. If you use these social trading tools, the sky is the limit. Information is the key to your success and the guru search tool makes it so easy to copy and follow the best and succeed!
dzonefx

Moderator

Number of messages

: 476


Points

: 2967


Date of Entry

: 2013-01-29


Year

: 47


Residence Country

: Beograd

on Sat Apr 04, 2015 11:04 am
In the age of
social networking and social marketing, social trading
, social trading is rapidly gaining acceptance as a new way to trade. Foreign currency trading has been revolutionized by this new way to earn financial freedom.
eToro is a big part of this revolution with our OpenBook platform which allows traders from around the world to meet on a virtual trading floor. Here you will have real-time access to financial information, trade foreign currency and commodities and learn and profit by copying the successful strategies of winning traders.
The old way of trading is limited, as you do not have access to the details of the market and the information that the winning traders have access to. With Social Trading brought to you by
the OpenBook platform
, anyone is able to participate in the bustling trading action on eToro's network, the largest of its kind.
dzonefx

Moderator

Number of messages

: 476


Points

: 2967


Date of Entry

: 2013-01-29


Year

: 47


Residence Country

: Beograd

on Wed Apr 22, 2015 11:07 am
As you all know, stock CFDs trading at  eToro has so far been done through orders, aggregated and executed in daily batches.
But that is all about to change! We are extremely proud and incredibly excited to announce the upcoming launch of real-time stock trading on our platform.

Starting April 19th you will be able to open a position on any of the 230 stock CFDs we currently offer, in real-time using all our trading platforms (be it the WebTrader, or the Mobile Trader apps).

That means instantaneous trade execution, which will enable you to take advantage of intraday price movements on stocks, just like you do on every other instrument.
And that's not all! Integrating real-time stock trading across our systems will have multiple advantages.

You will be able to:
- Open both Long (BUY) and Short (SELL) positions on all stocks
- Leverage your stock trades by x2 (coming soon!), or use no leverage (x1) like you did before – it's up to you!
- Open and close stock positions from the WebTrader and from the Mobile Trading app – without going through the eToro OpenBook
- Use Stop Loss and Take Profit orders to limit losses and lock in profits and edit them 24/7
- Trade 24/7 – when the markets are closed your trade will generate an order which will be executed as soon as the markets open
- Copy more diverse traders – as more and more investors add stocks to their portfolios your Copy experience will become more diversified
- Invest as little as $25 in any stock – we enable fraction share investment, which means that you can invest as much as you want, no matter what the share price is.

Before you get started, here's what you need to know about real-time stock CFDs trading:


Variable Spreads: Since you'll now be able to open both long and short positions on stocks, each stock will come with a buy and sell price, which means a spread between the two. However, stocks don't have fixed spreads, the difference between the bid and ask prices is determined by market participants (buyers and sellers) – therefore the spread you will see on eToro will also change according to market conditions. This means that you have to place your Stop Loss and Take Profit orders carefully, to prevent them from closing your position due to the spread widening unexpectedly.

Holding fees: Buying stock CFDs entails paying a small holding fee. The holding fee (similar to the rollover fee in currency markets) will be charged once a day. You will be able to see all holding fees listed on our fees page once real-time stock trading is launched. Note that there will be no holding fees charged for unleveraged long positions (leverage of x1).

Changes to Stop Loss: Sometimes stocks, just like any other market, have periods of low liquidity (meaning it's harder to buy or sell a certain amount). To protect you against losing more than the amount you've invested in the stock position (long or short), we will no longer allow setting the Stop Loss rate at 100% of the amount. The maximum Stop Loss rate will be specific for each stock and will be shown inside the open trade pop up.

Market orders: As mentioned above, you will be able to open a market order whenever the market is closed; this is true for stocks as well as for currencies, commodities and indices. Placing a market order means that the trade will be executed at the first available rate when the market opens. It also means that you can now copy over the weekend and if you choose to copy open positions, all open positions will be copied when the market opens.

In addition, it's important to notice that with this change, the amount allocated to an order will not be available for trading, since the order amount will be considered as "reserved" equity unless you should cancel the order.

Trade size limitations: Bitcoin trades will be limited to 10 units per trade, and stock CFD trades will be limited to $10,000 per trade.

A big thank you goes out to our development team who have worked day and night to finally bring you real-time stock trading, and to you, our social investment community, who have given us invaluable feedback on the matter of stock trading on our platform. We couldn't have done it without you!

Are you as excited as we are about real-time stocks? Give us a shout out and let us know what you think!


Note: Past performance is not an indication of future results. This post is not investment advice. CFD trading bears risk to your capital.


Vlad

Number of messages

: 211


Points

: 1179


Date of Entry

: 2015-04-21


Year

: 28

on Mon Oct 05, 2015 8:20 pm
Tell me, does this broker have ECN accounts, do they fit for scalping? And if the broker engaged in scalping, is it possible to use expert advisors in trading?
Taurus

Number of messages

: 45


Points

: 1013


Date of Entry

: 2015-05-23


Year

: 38

on Fri Dec 18, 2015 10:29 am
Trade New Spanish and Italian Stocks!
Trade over 60 new Spanish and Italian stocks at eToro and explore these exciting European markets. Most traders focus on major US, UK and other big name stocks, but they could be missing out on some great trading opportunities!
Choose from a range of high tech companies and providers of utilities, financial services, industrial and consumer goods and basic materials.
Spanish Stocks
Spain has 4 stock exchanges including the Bolsa de Madrid.Trade IGBM and IBEX35 listed stocks now:
- BBVA.MC
- BBVA
- IBE.MC
- IBERDROLA
- ITX.MC
- INDITEX
Italian Stocks
The Borsa Italiano in Milan is Italy's main stock exchange.Trade on Milano Italia Borsa listed stocks now:
- TIT.MI
- Telecom Italia Group
- ENI.MI
- Eni Energy Company
- UBI.MI
- UBI Banca Group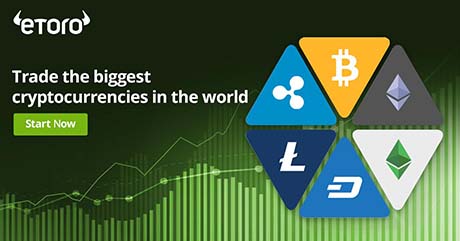 ---
eToro (Europe) Ltd.
, a Financial Services Company authorized and regulated by the Cyprus Securities Exchange Commission (CySEC) under the license # 109/10. eToro (UK) Ltd, a Financial Services Company authorised and regulated by the Financial Conduct Authority (FCA) under the license FRN 583263
risk warning:
CFDs are leveraged products. Trading in CFDs related to foreign exchange, commodities,indices and other underlying variables, carries a high level of risk and can result in the loss of all of your investment.
Permissions in this forum:
You
cannot
reply to topics in this forum