Prezident

Number of messages

: 30


Points

: 1016


Date of Entry

: 2015-03-30


Year

: 36

on Mon Mar 30, 2015 11:25 am
Business Model
  True ECN Model
The ECN Model gives traders access to the Interbank  market. In the ECN model, the counterparty to your trade is another  market participant such as a bank, fund or another trader.
FXOpen ECN is based on a unique technology for Forex  margin trading. Participants of an ECN include banks, centralized  exchanges, large companies offering their services in the OTC FOREX  (Over the Counter) Market and private investors. FXOpen gives its  clients institutional liquidity and instantaneous error-free order  execution.
Protection of confidential personal information of our clients and partners is FXOpen's key priority.
ECN trading is recommended for experienced traders and those who prefer scalping as their major trading strategy.
The ECN Model uses
Market Execution
,  which means that your order will be filled in the interbank market but  the execution price may differ from the price you requested upon placing  the order.
All participants of the ECN


All participants have equal rights when it comes to order execution

All transactions take place in a completely transparent environment

All clients, regardless of their capital, may act as both Liquidity Providers and Liquidity Receivers.

This business model and the unique technology behind  FXOPEN ECN, provides our clients with aggregated liquidity from multiple  participants in the FOREX market. This allows FXOPEN's clients to  easily and instantaneously execute large volume orders.
FXOPEN ECN puts into practice the modern approach to  aggregating liquidity in the FX industry. Its cutting-edge innovative  technology allows us to provide market participants with:


Tight spreads

ECN Liquidity

Market Depth Display

Instantaneous and error-free execution

Each participant acts as liquidity provider

FXOpen is regulated by  FSPR, FCA and ASIC. Operates since 2005
Prezident

Number of messages

: 30


Points

: 1016


Date of Entry

: 2015-03-30


Year

: 36

on Mon Mar 30, 2015 11:31 am
Starting from
February 23rd
through
May 3rd
, FXOpen will be holding a special prize draw for a limited edition special commemorative Silver Bullion Coin decorated with the company's logo. The coins are designed exclusively for FXOpen clients. Any client, who holds a minimum of
US$200 deposited
in total in his/her FXOpen trading accounts, automatically enters the draw.
During the 10-week period we plan to give away 50 FXOpen Coins. Each working day a silver coin of 1.00 troy oz will be raffled off and delivered to its new owner. The winners will be selected randomly. The names of the winners will be published in the daily reports on the
corporate blog
. The weekly list of winners will be available in the "News" section of our official website.
The draw for the special FXOpen Coins is held alongside a few other promo campaigns launched by FXOpen. With the
incentive for new PAMM Providers
, FXOpen removes the obligatory deposit of US$1,000 and US$5,000 to create a new PAMM Offer. Thus, you get improved trading conditions without extra payments.
As part of the
No‐Commission Deposits campaign
, you can add funds to your FXOpen account and save from 0.5 to 6% commission – it will be covered by FXOpen. Check it out for yourself! You are most welcome to partake of our special offers to explore FXOpen's trading environment and win an FXOpen limited edition Silver Bullion Coin!
*If you have less than the total of US$200 in your trading accounts, you can top up your FXOpen balance without commission charges.
Prezident

Number of messages

: 30


Points

: 1016


Date of Entry

: 2015-03-30


Year

: 36

on Mon Mar 30, 2015 11:33 am
Five Lucky FXOpen Coins are Travelling the World
February 23 marked the beginning of a special prize giveaway. In the course of the 10-week period, FXOpen raffles off
50 Lucky FXOpen Coins
. The limited edition special commemorative Silver Bullion Coins are cast exclusively for our clients. Each Coin is decorated with FXOpen logo and weighs 1.00 troy oz.
Since Monday we raffled off five Lucky Coins and here are the winners:


A trader from Germany (STP Account 639960).

Kamil from Russia (Crypto Account 7XXXXX77).

Tiago from Brazil (ECN Account 848541).

Jiao from China (ECN Account 800655).

Phusang from Thailand (ECN Account 836342).

FXOpen would like to congratulate the prize-holders and thank all the clients for lasting cooperation with the company.
There are 45 Lucky Coins left, if you want to get one, please, check the conditions of the
prize draw
.
Follow the discussions on Facebook, Twitter and Google+.
FXOpen Customer Service
E-mail:
sales@fxopen.com
FXOpen Live Chat
(24/5)
- - - Updated - - -
FXOpen Raffled Off Ten Lucky Coins
The second week of FXOpen prize draw ended. We gave away
ten commemorative Silver Bullion Coins
. The branded coins are designed to celebrate ten years of brokerage service experience. We would like to thank our clients for their loyalty and confidence in FXOpen.
Let us remind you that according to the
prize draw conditions
, each working day a randomly selected FXOpen client gets a limited edition coin.
This week the prize-takes are:


Rozalimi from Malaysia (ECN Account 852267);

Guglielmino from Italy (ECN Account 862661);

Mohamed from Pakistan (STP Account 660027);

Lluis from Spain (ECN Account 839691);

Aleksei from Estonia (ECN Account 861977).

We hope that the Lucky Coins will bring you success in your trading.
Additionally FXOpen launched a few other incentives. No‐Commission Deposits campaign allows traders to add funds to the trading accounts and save from 0.5 to 6% commission. The broker will cover the commission.
FXOpen invites new PAMM Providers to create a new Offer without extra payments. Campaign for new PAMM Providers removes the compulsory deposit of US$1,000 and US$5,000.
Prezident

Number of messages

: 30


Points

: 1016


Date of Entry

: 2015-03-30


Year

: 36

on Mon Mar 30, 2015 11:36 am
FXOpen is pleased to announce a new incentive for PAMM Providers. Starting from
February 17th through to May 31st
, you get an opportunity to create your Offer without extra investments when opening a PAMM ECN or PAMM STP Account with the company.
Why join the incentive?
Usually to create an Offer, you have to make a deposit of US$1,000 and US$5,000 in a PAMM STP and PAMM ECN, respectively. With the spring incentive that is active until May 31st, there is no need for that. Just make sure you have the minimum capital required for account opening, i.e.
US$200 in PAMM STP and US$1,000 in PAMM ECN
, and enjoy profitable trading!
Secondly, the incentive enables professional traders, unfamiliar with a PAMM service, to explore PAMM technology and become PAMM Providers. You can open your Offer and start providing your strategy from the very beginning.
The benefits of PAMM technology in FXOpen:


Floating spreads from 0 pips;

Zero commission for PAMM STP and 1.8 USD for PAMM ECN;

Minimum transaction size of 0.01 lot for STP and 0.1 for ECN;

Market execution;

Unlimited number of open trades;

50 currency pairs + gold and silver;

Trading strategies without restrictions.

FXOpen has always been devoted to the PAMM service development. The company's new incentive is an additional opportunity for all of our customers to check the quality of the FXOpen PAMM product. You can see the PAMM Accounts Rating and other useful information at the broker's website.
To open a PAMM account please
register with FXOpen
.
If you are already the company's client, add a new trading account in your personal back office area.
FXO

Number of messages

: 9


Points

: 902


Date of Entry

: 2015-06-23


Year

: 37

on Mon Jul 20, 2015 6:05 pm
FXOpen Reduces the Minimum Deposit for ECN Accounts down to USD 100 until August 15, 2015
In order to let all of its clients benefit from the long-awaited volatility during the usually calmer summer months FXOpen introduces a unique promotion: 
USD 100 minimum deposit on ECN accounts!
Valid until the 15th of August only!
Try out our ECN with a deposit as low as USD 100 and enjoy all of the following benefits:



Ultra-tight spreads





Interbank liquidity





Fast execution





Fully transparent trading environment





1:500 leverage





0.01 minimum lot size





Free VPS (minimum monthly turnover – USD 10 Mio)





CFDs, currencies and metals tradable from a single MT4 account





All trading strategies welcome



To open an ECN account, please, go to 

Add Account



For more information about trading conditions in ECN accounts, go to our 

Trading Accounts

 page.
Enjoy your trading at FXOpen ECN!
FXO

Number of messages

: 9


Points

: 902


Date of Entry

: 2015-06-23


Year

: 37

on Mon Dec 21, 2015 5:33 pm
MetaTrader 4 WebTrader: trade Forex via your web-browser
FXOpen is pleased to announce the launch of 

WebTrader

 – an online version of the popular MetaTrader 4 platform. Now you can access the trading terminal through your preferred web-browser and trade wherever you are.
With WebTrader there is no need to download and install MT4 or other additional trading software on your computer. All you need is a stable Internet connection. WebTrader supports all popular web-browsers and you can use any operating system of your choice including Mac OS and Linux. It takes just a few clicks to log in to you trading account and start trading.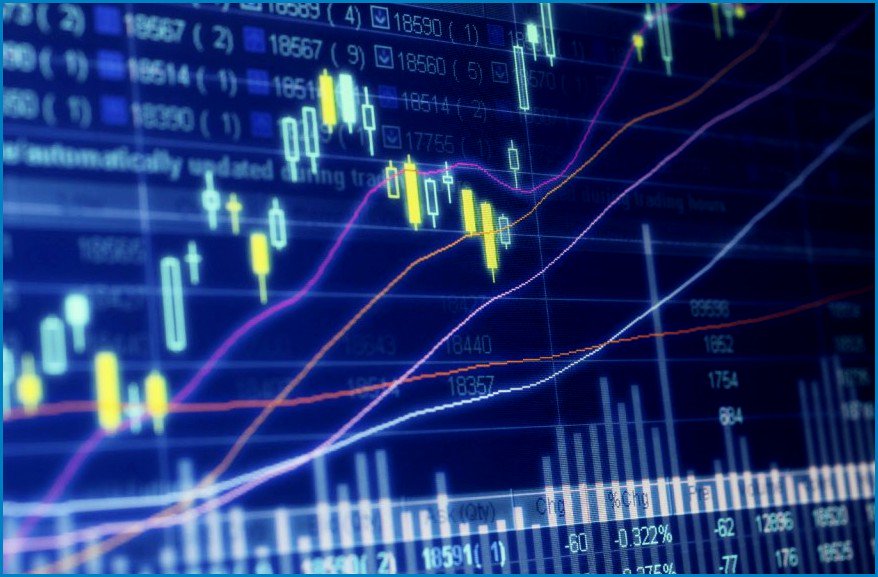 If you've been using the desktop version of the MT4, 

WebTrader

 will feel very familiar. It retains the same interface and the full set of features such as:



- trade history;





- graphic tools and visual charts;





- access to all your MT4 trading accounts;





- 9 time-frames;





- all order types.




First time users will also find it easy to grasp the basic features of the MetaTrader 4 WebTrader due to its intuitive interface.
To start using MetaTrader WebTrader, go to webtrader
Prezident

Number of messages

: 30


Points

: 1016


Date of Entry

: 2015-03-30


Year

: 36

on Tue Jul 12, 2016 10:11 am
"The Lord of the Crypto": New Free Demo Contest Invites Cryptocurrency Fans
Are you one of those traders who prefer crypto to traditional currencies? ForexCup and FXOpen have a challenge for you to show your devotion to cryptocurrencies in our new contest.
JOIN THE FELLOWSHIP OF THE CRYPTO
Dear participants! Please note that the above-mentioned money prizes are not withdrawable and can only be used for trading on FXOpen Crypto accounts. To get the money, each of the ten winners will have to
open a Crypto account
and email us on
info@Forexcup.com
indicating his or her account number. Profit from trading can be withdrawn at any time via any payment system available with FXOpen.
• free participation;
• contest account:competition ECN;
• initial deposit: 5,000 USD;
• leverage: 1:3;
• EAs: allowed;
•  locking:allowed;
• lot volume: from 0.10 to 1.00 (maximum 1 lot per order);
• trading instruments: [/b]BTCEUR, BTCRUB, BTCUSD, LTCBTC, LTCEUR, LTCRUB, LTCUSD, NMCBTC, NMCUSD, PPCBTC, PPCUSD, ETHUSD, ETHBTC, ETHLTC, ETHRUB, DSHBTC;
• trading platform: MetaTrader 4
Permissions in this forum:
You
cannot
reply to topics in this forum