Taurus

Number of messages

: 45


Points

: 1015


Date of Entry

: 2015-05-23


Year

: 38

on Thu Jul 16, 2015 12:29 pm
Diese zehn Tipps können Ihnen dabei helfen, mehr aus Ihren Trades zu machen:


Lassen Sie's langsam angehen
Die meisten neuen Trader beginnen mit vielen Trades gleichzeitig. Es schwer ihnen dann allerdings schwer, sie alle im Auge zu behalten. Indem Sie sich auf wenige Trades konzentrieren und diese sorgfältiger auswählen, haben Sie mehr Gelegenheit, Erkenntnisse aus Ihren Trades zu ziehen und Ihr Gesamtergebnis zu verbessern.

Schonen Sie Ihr Kapital
Es ist gut in der Gewinnzone zu sein. Aber der eigentliche Schlüssel zum Erfolg ist sie zu halten. Profitable Trades laufen lassen, Verluste zügig kappen und unter Druck cool bleiben ist langfristig der beste Weg zur Rentabilität.

Denken Sie an Ihren Stop-Loss
Ein wesentlicher Grund, warum Viele das Trading aufgeben sind schwere Verluste. Die Hauptursache für hohe Verluste ist, dass kein Stop-Loss gesetzt wird. Der Stop-Loss verhindert, dass Ihre Verluste außer Kontrolle geraten, wenn der Markt sich gegen Sie entwickelt. Durch Verwendung mit Bedacht werden sich Ihre Verluste verringern.

Entwickeln Sie einen Trading-Plan/-System
Jeder Trader entwickelt sein individuelles Trading-System in Abhängigkeit von der Zeit, die er dem Trading widmet. Trader mit mehr Zeit wählen vielleicht eine Daytrading-Strategie, während Andere langfristigere Positionen bevorzugen. Unabhängig davon, welche Strategie Sie verfolgen, halten Sie sich daran. Viele neue Trader wechseln das Konzept, wenn sie Verluste erleiden, aber ein oder zwei Verlust-Trades müssen nicht unbedingt bedeuten, dass Ihr System nicht funktioniert.

Kappen Sie nicht Ihre Gewinne
Ein häufiger Fehler von Neulingen ist das zu frühe Schließen von profitablen Trades. Durch die konsequente Einhaltung Ihres Trading-Planes können Sie lernen, übereiltes Schließen zu vermeiden, welches Gewinne reduzieren kann.

Verwandeln Sie profitable Trades nicht in Verluste
Sobald der Markt sich in die gewünschte Richtung entwickelt und Ihre Positionen zulegen, behalten Sie sie fest im Blick. Setzen Sie den Stop-Loss auf Ihren Eintrittspunkt, um Ihre Investition zu sichern. Dann verschieben sie sie stetig nach vorne, in Richtung des Trends, um Ihre Gewinne zu sichern und zu verhindern, dass Ihr Trade in einen Verlust zurückfällt.

Im Zweifelsfall kopieren Sie einen Profi
Das Investment-Netzwerk von eToro verbindet Sie mit der gesamten eToro-Finanzhandels-Community und lässt Sie mitverfolgen, wie die Top-Trader des eToro-Netzwerkes handeln. Und was noch besser ist, es lässt Sie die Trades jeglicher Trader mit einem einzigen Mausklick kopieren. Wenn Sie sich also nicht selbst für einen Profi halten, dann kopieren Sie einfach einen und machen sich seinen Erfolg zueigen.

Planen Sie voraus
Starten Sie keinen Trade, weil der Preis plötzlich steigt oder fällt. Planen Sie Ihre Trades stets im Voraus. Legen Sie Ihren gewünschten Eintrittspunkt, sowie die Grenzen für Take-Profit und Stop-Loss vor dem Eröffnen fest.

Trends haben Eigendynamik
Neulinge wissen oft nicht, dass wenn sich ein neuer Trend aufzubauen beginnt, er eine Eigendynamik entwickel, die ihn verstärkt. Denn Weitere Trader springen gewöhnlich auf diesen Zug auf, was den Trend weiter in seiner Entwicklung stärkt. Versuchen Sie, diesen Effekt auszunutzen, denn es wird Ihre Trades oft in die richtige Richtung pushen.

Verschwenden Sie keine Zeit auf einen Verlust-Trade
Wenn Sie sich in einer Verlustposition befinden, ist es oft besser, Ihre Kräfte zu sparen, Verluste zu kappen und zum nächsten Trade zu gehen. Die Finanzmärkte sind voll von lukrativen Möglichkeiten, die nur darauf warten, ausgebeutet zu werden.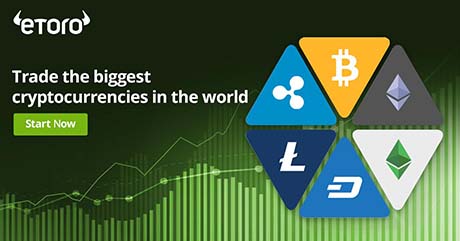 ---
eToro (Europe) Ltd.
, a Financial Services Company authorized and regulated by the Cyprus Securities Exchange Commission (CySEC) under the license # 109/10. eToro (UK) Ltd, a Financial Services Company authorised and regulated by the Financial Conduct Authority (FCA) under the license FRN 583263
risk warning:
CFDs are leveraged products. Trading in CFDs related to foreign exchange, commodities,indices and other underlying variables, carries a high level of risk and can result in the loss of all of your investment.
Permissions in this forum:
You
cannot
reply to topics in this forum