on Thu Jul 30, 2015 11:48 am
Japanske sveće predstavljaju jednu od najpopularnijih vrsta tehničke analize na tržištu valutama. Nastala je u Japanu u XVIII veku i veoma je popularna među trgovcima koji trguju na berzi i forexu . Japanske sveće su svoje ime dobile po obliku u grafikonu, jer elementi vizuelno podsećaju na sveće.
Izgled sveće odražava korelaciju nivoa cene na otvaranju i zatvaranju i prikazuje tačke najviše i najniže  cene u određenim vremenskim okvirima. Telo japanske sveće ima izgled  cilindra  koji ocrtava raspon cena na otvaranju i zatvaranju.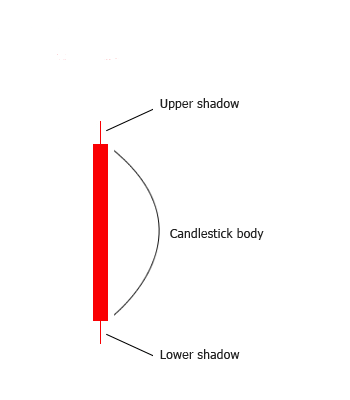 Donja horizontalna linija prikazuje cenu na otvaranju (open), a gornja cenu na zatvaranju (close). Gornje i donje vertikalne linije prikazuju najvišu (high) i najnižu (low) cenu. U zavisnosti od promene valutne stope u određenom periodu, telo sveće je obojeno različitim bojama, po pravilu, crnom i belom. Pravila za interpretaciju grafikona japanskih sveća:
Jednake cene otvaranja i zatvaranja prikazane su kao jedna horizontalna linija na grafikonu, dok telo sveće poprima oblik  krsta.
• U slučaju da je cena otvaranja viša od cene zatvaranja, telo postaje crne boje označavajući trend opadanja na tržištu.
• U slučaju da je cena otvaranja niža od cene zatvaranja, telo će biti bele boje označavajući trend porasta na tržištu.
• Telo sveće označava jaz između cena otvaranja i zatvaranja.
• Kada su svi elementi sveće nepromenjeni i telo je kompletirano, grafik se pomera u desno i dolazi do stvaranja nove sveće u drugom vremenskom okviru.
Na taj način grafikon prikazuje niz sveća koje odražavaju dinamiku kretanja cene i omogućava trgovcu da ne gubi vreme sa proračunima.
---
Visit the broker who is the TOP board selection. Broker offers the possibility of trading Binary Options with 91% profit, Digital Options with 900% profit, Forex/CFDs trading, Cryptocurrency trading, as well as Token mining. According to our board they are currently the best company on the market today.
---
Permissions in this forum:
You
cannot
reply to topics in this forum